Portfolio Review 2023
We are thrilled to announce the success of our annual Portfolio Review evening, held on May 11th as the second semester drew to a close.
The event served as a platform for our second-year students to gain valuable insights from industry professionals and prepare themselves for their future careers.
To kick off the evening, we organized an information session on "How to get into the industry," featuring a distinguished panel of representatives from renowned companies in the art and technology sectors, including our veterans from DAE. This session provided our students with an opportunity to ask questions and seek advice on a range of topics such as portfolio building, resumes, entry-level positions, dos and don'ts, engines, AI, and more.
Following the informative session, our talented students had the chance to showcase their portfolios, individual artworks, and projects to the participating companies. This platform allowed for personalized feedback, guidance, and advice, enabling our students to refine their skills and better align their work with industry expectations. The event not only offered a chance for our students to learn and grow but also served as a bridge between the university and the professional world, fostering collaboration and networking opportunities.

We express our heartfelt gratitude to all the companies that contributed to the success of the Portfolio Review. Special thanks to:
Climax Studios, 3D Excite, Larian Studios, DAE Studios, Balio Studio, Godspear Games, Hypixel Studios, LOOM, NDreams, Pixomondo, RD Content, Submarine, Triangle Factory, Weta Digital/Unity Technologies, Wild Sheep Studio, and Benuts.

Your insightful feedback and invaluable advice have played a significant role in shaping the future careers of our students.
With this experience, our students are now ready to take their next steps towards the final career fair at our much-awaited UNWRAP festival on October 12th and 13th, 2023.
We eagerly anticipate witnessing our talented students' continued growth and success as they embark on their professional journeys.
Stay tuned for more updates on our students' achievements and the exciting opportunities that await them at the UNWRAP festival!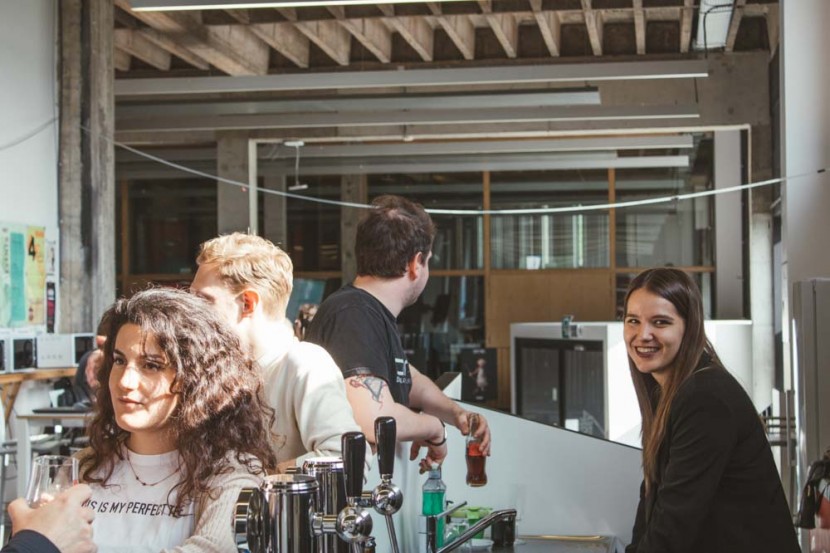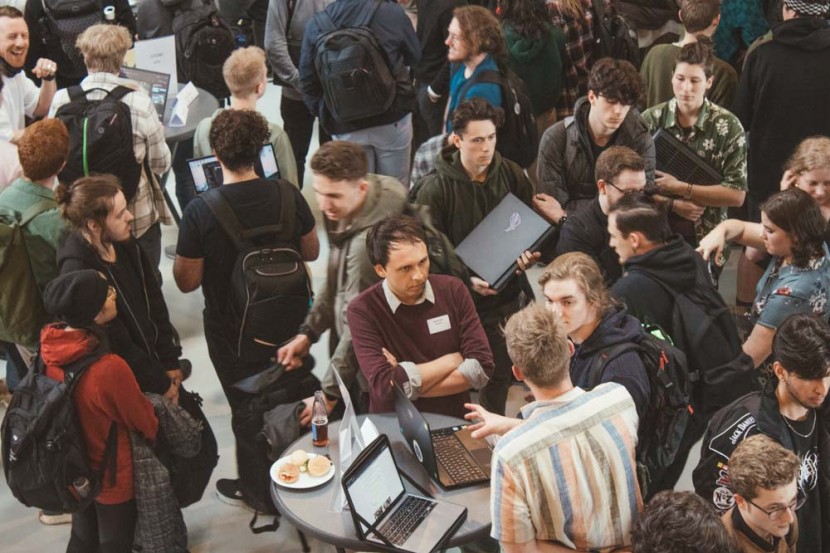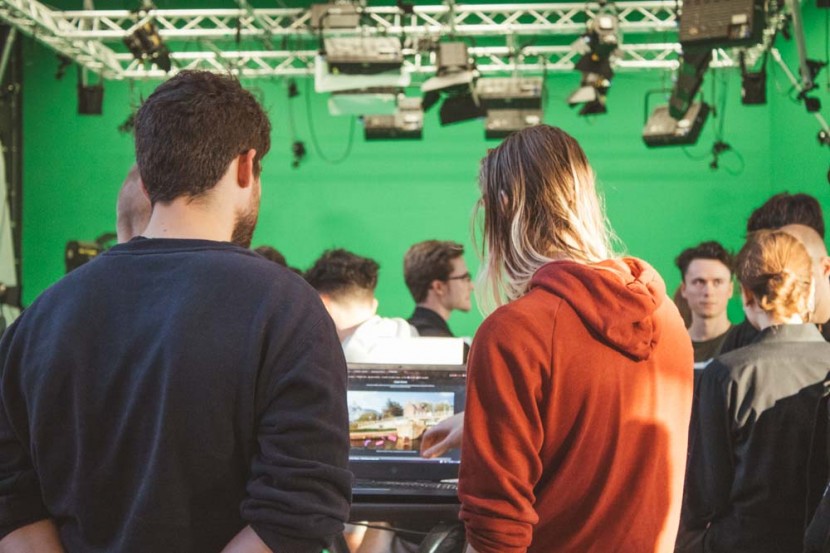 Flanders Game Hub Logo Sound Competition.

In addition to the event, the evening showcased the winner of the Flanders Game Hub Logo sound competition, where students and teachers demonstrated their exceptional talents and embraced friendly competition. Congratulations to all participants for their remarkable contributions, reflecting the commitment, creativity and collaboration.